Meet Expert Audiologists You Can Trust
Discover how easy it is to improve your hearing and your life with the right hearing specialists.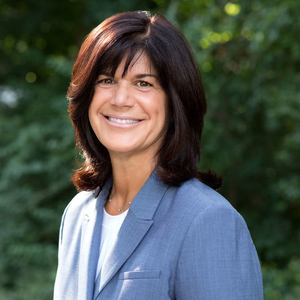 Lori Trentacoste
Au.D., CCC-A
Dr. Lori Trentacoste is Board Certified in Audiology (ABA) and has been a part of Island Better Hearing since her dad, Bob Trentacoste, began the Practice back in 1971. Island Better Hearing is one of the oldest Family owned and operated audiology and hearing aid dispensing practices in the tri- state area. Dr. Lori graduated with a Master's degree from the University of Buffalo in 1986 and received her Doctorate in Audiology in 2010 from the Arizona School of Health Sciences.
Read Full Bio
Dr. Lori has been actively involved in many professional organizations locally and nationally to include The American Academy of Audiology (AAA), the American Speech Language and Hearing Association (ASHA), and the Long Island Speech Language and Hearing Association (LISHA). Dr. Lori works with other local agencies which includes the County Early Intervention program and the New York State ACCESS program. She is also a member of the Hearing Care Group, a local agency of Audiologists/Practice Owners who works to increase consumer awareness to Hearing loss and current trends in technology.
Dr. Lori consults with several school districts, including Huntington, S. Huntington, Kings Park, Deer Park, Half Hollow Hills, Commack, and Smithtown and is a consultant for the Western Suffolk BOCES Student Adjustment Center (SAC). She is responsible for educating staff and personnel about hearing loss and technology and evaluates the educational needs of students to improve the classroom environment for ease in learning.
Dr. Lori has worked in tandem with local and State political officials to increase the public's awareness of hearing issues as well as treatment and prevention strategies. She is co-founder of the Long Island Alliance for Hearing Preservation (LIAHP). The LIAHP is a group of professionals and community leaders who are committed to promoting public awareness about Hearing Loss and chronic hearing issues- as well as what can be done about it.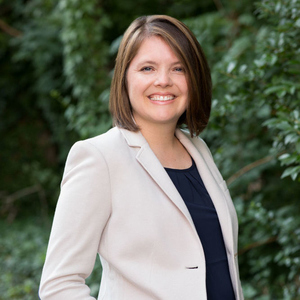 Tara Mazzone
Au.D., CCC-A
Dr. Tara Mazzone holds a doctoral degree (Au.D) in Audiology from Arizona T. Still University in 2011. She also obtained her Bachelor of Science Degree from Queens College in 1998 and her Master's Degree from Adelphi University in 2000. She is a New York State licensed Audiologist and Hearing Aid Dispenser. She maintains the Certificate of Clinical Competence, CCC-A, from the American Speech and Hearing Association, and is a Fellow of the American Academy of Audiology, F-AAA. She is also Board Certified in Audiology from the American Board of Audiology.
Read Full Bio
Dr. Tara has been with Island Better Hearing since 2001. Her clinical expertise includes diagnostic testing for pediatric through geriatric populations. Dr. Tara also specializes in selecting and fitting hearing aids for each individual need through all populations. She understands what it takes to help each individual patient reach their listening goals. Today there are tremendous advances in the hearing technology world and Dr. Tara helps each patient determine what technological feature works best.
Dr. Tara resides with her husband and two children on the south shore of Long Island. When not at Island Better Hearing she enjoys spending time with her family and friends.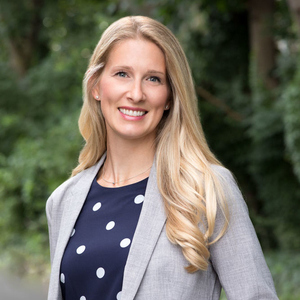 Tracey Lynch
Au.D., CCC-A
Dr. Tracey Lynch received her Bachelor of Sciences degree in 2002 in Communicative Sciences from the University of Maryland, her Masters of Science degree from Hunter College, CUNY in 2004 and her Clinical Doctorate in Audiology from Salus University in 2008. She holds state licensure as an audiologist and hearing aid dispenser in New York, a Certificate of Clinical Competence in Audiology (CCC-A) from the American Speech-Language Association (ASHA), and is Board Certified in Audiology from the American Board of Audiology.
Read Full Bio
Dr. Tracey joined Island Better Hearing in 2014. Dr. Tracey knew from an early age that she wanted to work with people with hearing loss. She was introduced to the Deaf community through her fifth grade teacher and from that moment on Dr. Tracey felt a connection to helping others with hearing loss. In her career she has worked in many different areas within her scope of practice of hearing and balance disorders however always had a passion for the intricacies of digital hearing aid technology. She strives to improve hearing in various listening environments by customizing amplification options to fit her patient's needs and lifestyle demands. Most importantly, Dr. Tracey takes the time to listen to her patients. Hearing rehabilitation takes patience, expertise and communication to determine what is best suited for the individual and their families.
Dr. Tracey resides with her husband and two children on the north shore of Long Island. She enjoys taking her kids to the beach, cooking and spending time with family and friends.
Best Audiologist of Long Island
Island Better Hearing is truly proud to win the Best of Long Island award, and our team is lucky enough to have a labor of love. Island Better Hearing understands your busy lifestyle and is there to help you get the most out of it. We want to make sure that you never miss a memorable saying from your grandkids, an important conversation with a colleague, or the punchline of a friend's joke. Our practice will make sure that you're ready for all of life's best – and often unexpected – moments. Discover today what we have been able to accomplish for so many others on Long Island suffering from hearing loss. Island Better Hearing will help you restore the gift of sound!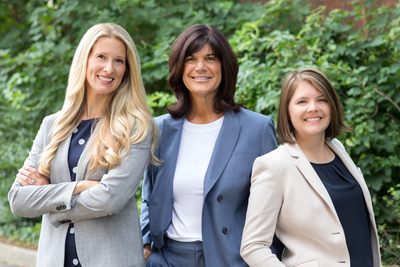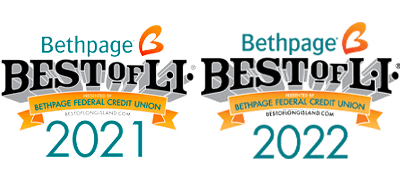 Questions? Talk to the experts.