While now facing summer's heat and (when cool enough) having fun in the sun, Back to School season arrives soon. From kindergarten to college, with parental encouragement, academic endeavors get into full swing. For lifetime learning advocates, pertinent knowledge benefits "kids" of all ages.
In an audiological sense, we reputably share educational information which empowers you and loved ones to Live Life Well. This is a primary reason we aim monthly to raise awareness about comorbidities, how hearing loss relates to various medical conditions. We appreciate your loyal readership and viewing us as a trusted resource for Did You Know? subject matter expertise.
Given the breadth and complexity of research-based content, it is crucial for caring conversations to feature familiar terms. On purpose, medical professionals in all specialties must aspire to communication efficacy. By definition, "Personal health literacy is the degree to which individuals have the ability to find, understand, and use information and services to inform health-related decisions and actions for themselves and others." 1
Our compassionate team wants you to Hear the Facts and our Guiding Principles align with this Just in Time rhyme: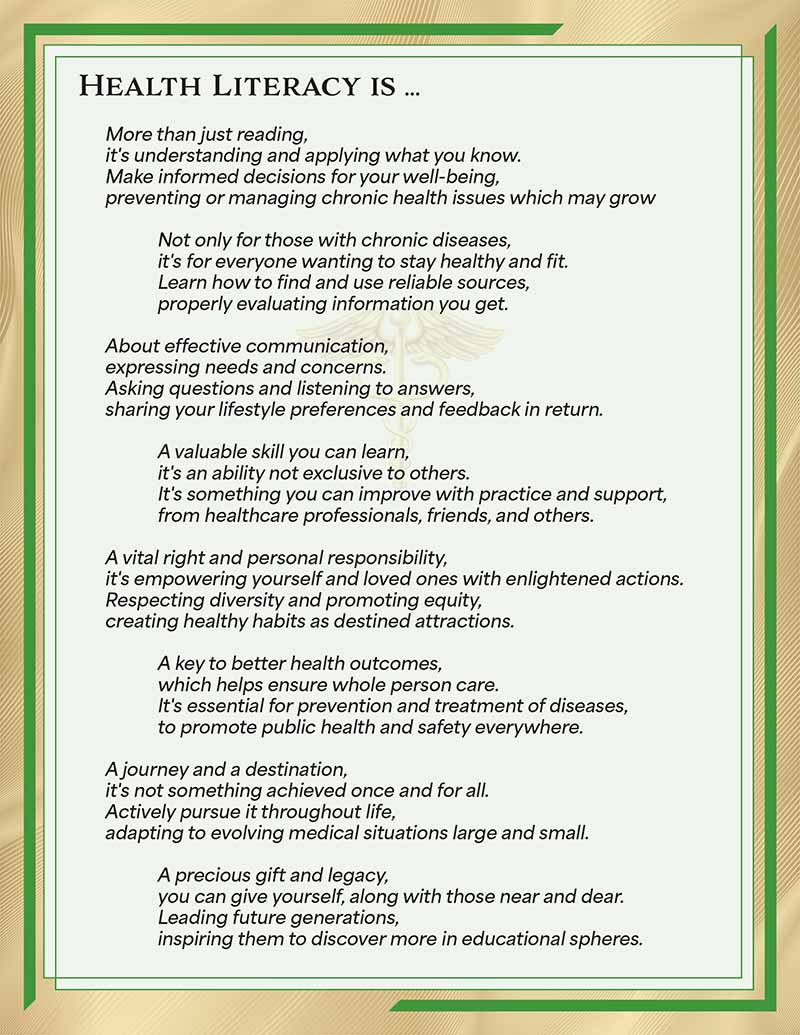 As the volume of research on intertwined nature of auditory and cognitive function rapidly expands, be Health Literate about the fact that it is your brain that hears, not your ears.
Cognitive function, central to performing activities of daily living, may describe abilities to think logically, learn intuitively and remember well.
Evidenced by a growing population of active seniors, we are all students in learning how hearing loss relates to cognitive decline. Getting more exercise typically refers to healthy habits such as walking, biking, treadmills, swimming, yoga, or gym routines. As these activities enhance physical fitness, it is remarkable how sensory stimulation can positively affect mental fitness. With these goals in mind, the auditory cortex is the part of our brain which performs hearing functions and by exercising hearing, just like muscles, cognitive abilities gain benefits.
Back to School season brings a healthy reminder that Living & Learning teaches change for the better.
While hearing abilities are among our measures, Personal Relationships are lifetime pleasures.
Just like with teeth and eyes, a periodic hearing check-up is mentally wise. May we see you soon?
1 www.cdc.gov/healthliteracy/learn/index.html